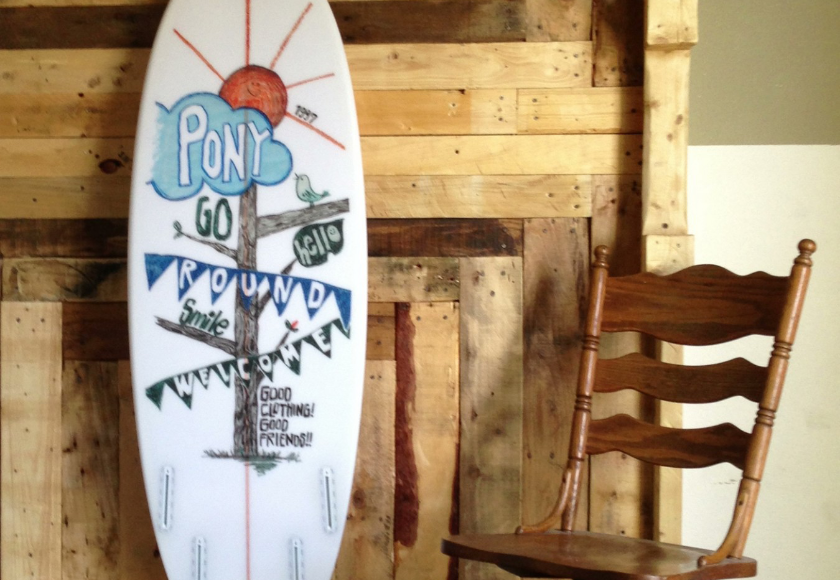 Wishing every child to have as much fun and excitement as possible on their very first surfing experience, "My First Surfboard" was created with help of the Japanese apparel brand "Pony Go Round".
My First Surfboard is a kid friendly and safe surfboard that can be personalized with your child's drawings or a message to them. Even if this is your child's second or third surfboard, your child will be pleased with their very own special surfboard.
As a father of two kids, I look forward to helping create a memorable surfboard for children to enjoy.
For more information, please click here.
初めてサーフィンにチャレンジするすべてのこどもたちに、できるだけ楽しく心弾む体験をしてもらいたい。
"My First Surfboard"はそんな願いを込めて、日本のこども服ブランドPony Go Roundとのコラボレーションから生まれたラインです。
こどもの安全を第一に考えてシェイプされたボードは、こどもたちが描いた絵や、親御さんから子供たちへのメッセージを入れる事ができる、親子にとって思い出に残るサーフボード"として最適です。
EISAKU自身2人のこどもを持つ親として、親子がサーフィンを通してのふれあうお手伝いできることを楽しみにシェープします。
ご詳細はここをクリックしてください。
Shop